Employment law Lawyer in Berlin
MTR Legal Lawyers – law firm with a focus on employment law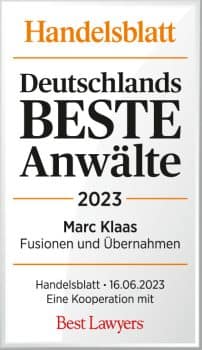 Your
employment law firm

in the heart of Berlin
We represent your employment law interests
MTR Legal is your trusted point of contact for employment law matters in Berlin. Our commitment to excellence and our in-depth expertise make us your ideal lawyer for all employment law matters. Don't hesitate to contact us today to discuss your employment law concerns and protect your rights.
Received notice of termination? We protect your rights
For comprehensive employment law advice and support in Berlin, trust your lawyer at MTR Legal. Contact us today to clarify your legal questions and find solutions.eren Sie uns heute, um Ihre rechtlichen Fragen zu klären und Lösungen zu finden.
Focus of our
lawyers in the field of employment law

in Berlin
Find out more about our range of services
Expert
employment law

advice in Berlin
Your path to successful employment relationships and flourishing companies.
The law firm MTR Legal in Berlin is your first-class point of contact for all questions and concerns in the field of employment law. As an experienced law firm, we have the legal know-how and many years of experience to support you efficiently and competently. We understand the importance of fair and legally compliant employment relationships and are committed to representing the interests of our clients. Our aim is to act in accordance with your rights and needs, whether in employment law disputes, contract negotiations or strategic advice. Trust the lawyers at MTR Legal to ensure that your employment law matters are in safe hands and to find successful solutions.
Securing your
right to work
Competent advice and support from a lawyer for all labor law issues in Berlin
Employment law covers a wide range of rules and regulations that affect employees and employers alike. From employment contracts and dismissals to working time regulations – knowledge of these laws is essential to ensure fair working conditions. If you have any questions or conflicts regarding employment law, the law firm MTR Legal Rechtsanwälte Berlin offers you competent help and support. Ensure that your rights are protected and that your employment relationship runs smoothly. Contact your lawyer now!
Employment law expertise for your legal issues
MTR Legal Berlin is at your side in employment law to protect you from legal risks and optimize your business management. Do not hesitate to contact us today to pave the way to success.
Your Berlin
lawyers

in employment law
Experience meets dynamism – our lawyers in focusm Fokus
At MTR Legal, you will find a highly qualified team of lawyers who specialize in employment law in Berlin. Our expertise covers a wide range of employment law issues, including protection against dismissal, employment contracts, salary issues, employment references and much more. With our in-depth knowledge of employment law, we are able to provide both employees and employers in Berlin with the best possible legal advice.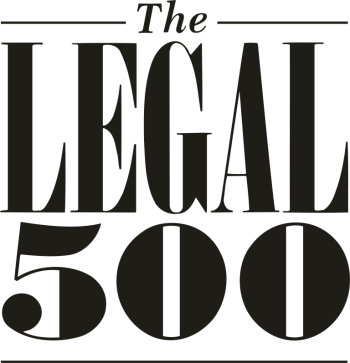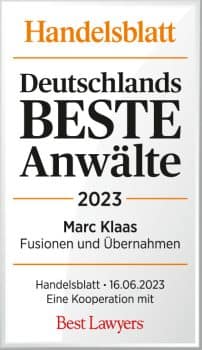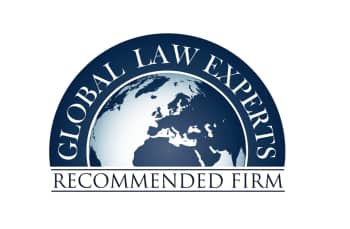 "*" indicates required fields
Advice from a lawyer
for employees in the event of dismissal
Legal representation by our law firm for employees in Berlin
Terminations can be a stressful and challenging experience. If you are facing a termination in Berlin, MTR Legal is here to guide you through the legal process. Our experienced lawyers provide precise, empathetic and effective legal advice to protect your rights and interests.
We are deeply rooted in Berlin and understand the employment law challenges and market conditions that prevail in the city. Our local expertise, combined with legal knowledge, enables us to provide you with the best possible support in overcoming the challenges that a termination entails. We will help you take clear and strategically thought-out steps to achieve the best possible outcomes in your termination situation. With MTR Legal, you can rest assured that you have a reliable and knowledgeable partner in Berlin at your side.
Your legal advisor for
employers

in employment law
Employment law expertise to strengthen your company
As an employer in Berlin, you face a variety of legal challenges and obligations. We help you draw up employment contracts to establish clear and legally compliant terms and conditions for your employees. We advise you on all personnel matters, including recruitment, dismissal, disciplinary measures and working time regulations. We support you in the proper implementation of dismissals and the minimization of legal risks. In the event of employment disputes, we represent your interests both out of court and in court.
Employment law for
executives

: Your success, our expertise
Individual advice and legal solutions from a lawyer for executives in Berlin
As a manager, you have a great deal of responsibility in your company and face unique challenges in employment law. At MTR Legal Berlin, we understand the complex demands that come with your position and offer tailored legal support to protect your professional interests.
Our Berlin attorneys specializing in employment law have extensive experience advising executives from a variety of industries. We are committed to providing customized solutions that take into account your unique needs and goals.
Dismissal of
managing directors
Legal expertise and support for changes of managing director in Berlin
The dismissal of a managing director is a significant step in company management and requires sound legal advice. At MTR Legal Berlin, we understand the complexity of this process and provide tailored legal support to ensure that your company carries out smooth director transitions. We work closely with our clients to minimize legal risks and ensure that the dismissal process is legally compliant.
Professional advice for managers
Learn how to run your business successfully and minimize legal risks. Contact your MTR Legal lawyer today to discuss your questions and concerns.
Dismissals and severance payments
Experienced lawyers in Berlin offer comprehensive support with dismissals and severance payments
We are a reliable partner for employers when it comes to drafting and implementing termination and severance agreements. We help you to ensure that the termination complies with legal requirements and that potential risks are minimized. At the same time, we advise you on negotiating severance agreements in order to achieve fair and balanced solutions.
For employees, we offer legal support in cases of unfair dismissal and are committed to defending your rights. We help you negotiate fair severance agreements that protect your interests.
At MTR Legal Berlin, we understand that terminations and severance packages can be associated with considerable emotional and financial stress. Our goal is to resolve your matter efficiently and in accordance with the law to provide you with legal certainty.
Warning letters - On the safe side with MTR Legal
Your experienced legal counsel for reminders in Berlin
Warning letters are an important part of employment law and are used to correct an employee's behavior or performance. At MTR Legal Berlin, we understand the importance of a transparent and legally compliant warning letter process and offer comprehensive legal advice in this area.
For employers, we assist in the drafting and implementation of legally compliant warning letters. We help to draft clear and precise warning letters and ensure that the process complies with legal requirements. At the same time, we advise you on the appropriate steps to take to improve the work performance or behavior of your employees.
For employees, we are available to provide legal representation to ensure that warning letters are justified and lawful. We support you in responding appropriately to warnings and protecting your interests.
Collective employment law
Negotiations and collective agreements
Collective employment law focuses on collective agreements, company agreements and the involvement of employees in decisions that affect their working conditions. These contracts and agreements are negotiated between trade unions and employers' associations and can regulate wages, working hours, working conditions and many other aspects of employment relationships.
Collective labor law is a key component of employment law that governs the relationship between employers and employee representatives. At MTR Legal Berlin, we understand the importance of a balanced and legally sound approach to collective labor law.
Legal support in employment law
Your company in Berlin deserves customized legal solutions. We are happy to assist you in legally securing your business activities and implementing proven legal standards.
Employment law advice in Berlin: protection and clarity for managing directors, board members and supervisory board members
Tailor-made legal certainty in the area of corporate governance
At MTR Legal Berlin, we understand the specific needs of managing directors, board members and supervisory board members. Our employment law-focused lawyers provide tailored advice and legal solutions to protect your interests and ensure legal certainty in all aspects of corporate governance. Whether it's contract negotiations, compliance issues or legal challenges, we are your trusted partner in Berlin for successful corporate governance.
Determined legal representation in Berlin by MTR Legal Rechtsanwälte
Competent and determined legal representation is essential in legal disputes and litigation. At MTR Legal Berlin, our experienced attorneys provide customized legal strategies and solutions for a wide range of disputes and legal challenges.
Whether it's civil litigation, commercial disputes, employment law or other legal matters, we are passionate about advocating for our clients' interests. Our goal is to achieve optimal results through effective litigation and in-depth legal knowledge. Rely on MTR Legal Rechtsanwälte Berlin to represent your legal matters with expertise and determination.
Let our team examine your employment law challenges. We are here for you.
"*" indicates required fields