MTR Legal Lawyers Berlin – Your partners for law and justice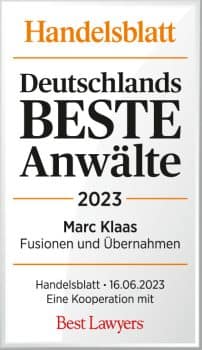 MTR Legal

Attorneys at Law Berlin
Your trusted and experienced lawyers in the heart of the capital.
In the lively metropolis of Berlin, there is a great need for qualified lawyers to provide support in various legal matters. At MTR Legal, we understand the complexity of the legal world and are proud to provide our clients in Berlin with bespoke legal advice and dedicated representation. Our lawyers at MTR Legal are highly qualified in their respective fields of law. Their extensive experience and profound knowledge allow us to provide our clients with the best possible advice. We always stay up-to-date with changes in the law and court decisions to ensure that you receive the best legal solutions.
Your Right, Your Lawyer - Legal Advice in Berlin
Learn how your rights can be protected. Our experienced attorneys in Berlin assist you with general legal questions and concerns. We listen attentively, understand your situation, and offer tailored solutions. Trust in our expertise to receive the best possible legal advice in Berlin.
Main topics

of our Berlin law firm
Diverse legal advice at MTR Legal
At MTR Legal Lawyers in Berlin, we offer a wide range of legal services in various areas of law. Our experienced attorneys specialize in advising and representing clients in civil law, labor law, family law, and real estate law. Whether you need legal support for private or business matters, we are your reliable partner in Berlin. In the following sections, you can learn more about our areas of expertise and how we can assist you.
Your protection,
our priority
Our top priority is to protect your interests. If you need legal support, you can rely on our experienced legal representation in Berlin. We are passionate about advocating for your needs and are ready to take the necessary steps to uphold your rights and represent you to the best of our ability.
Our committed team of
attorneys in Berlin
Expertise and dedication for your legal matters
Our Berlin team at MTR Legal comprises highly qualified lawyers who are passionate about advocating for the interests of our clients. Each of our lawyers brings profound knowledge and extensive experience in various legal areas. We understand the importance of individual care and tailored solutions in overcoming your legal challenges.
At MTR Legal, we take pride in our dedicated team, who work tirelessly day by day to achieve the best possible results for you. Learn more about our lawyers and their areas of expertise.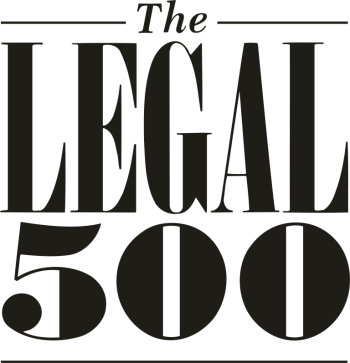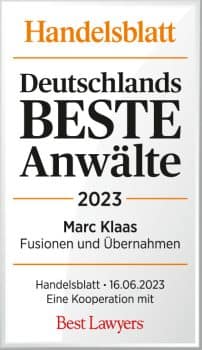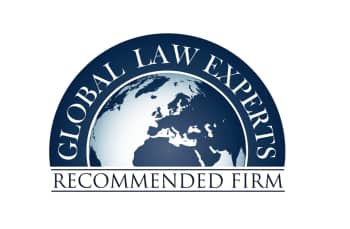 "*" indicates required fields
Your
attorney for civil law

in Berlin
Expert advice on compensation, contract law, and inheritance law
Our lawyers at MTR Legal in Berlin specialize in civil law and provide comprehensive legal support in various areas. If you need to make claims for damages, want to clarify a contractual matter or need assistance in inheritance law, we are your competent contact person.
Claims for compensation or damages
Bei Schadensersatzangelegenheiten ist eine kompetente Beratung von entscheidender Bedeutung. Unsere Anwälte haben umfangreiche Erfahrung in der Durchsetzung von Schadensersatzansprüchen und setzen sich dafür ein, dass Sie die Entschädigung erhalten, die Ihnen zusteht.
Contracts are an essential part of both business and personal life. We are here to assist you with contract drafting, review, and enforcement of your contractual rights. Our goal is to ensure that your interests are protected and that contracts meet your expectations.
The inheritance law is a complex legal field that requires an extended legal understanding. Our lawyers in inheritance law can assist you in creating wills, estate planning, and enforcing inheritance rights. We strive to ensure that your assets are inherited according to your wishes.
Labor Law

- Our Berlin-based lawyers can assist you
Expertise in employment contracts, termination matters, and employment law disputes
Our lawyers at MTR Legal in Berlin specialize in employment law and provide comprehensive support for both employers and employees. Our goal is to ensure that your employment-related matters are optimally regulated and that your rights and interests are protected.
Legal advice for employment contracts
The proper design of employment contracts is crucial to avoid future conflicts. Our lawyers assist in creating and reviewing employment contracts to ensure that all legal aspects are covered and your interests are protected.
When it comes to employee terminations or employment law issues, we are by your side. We advise both employers and employees and advocate for fair and lawful terminations as well as severance packages.
Employment legal disputes
In cases of labor disputes, our lawyers are available with their experience in litigation and their commitment to your rights. We represent you in court and strive for a successful resolution of your disputes.
Family Law

- Focus of our Berlin law firm
Our focus is on divorce, custody disputes, and support agreements
Our lawyers at MTR Legal in Berlin specialize in family law and are competent in assisting you with all matters related to divorce, custody disputes, and support arrangements. We understand that family matters can often be emotionally taxing, and our goal is to provide you with support and legal solutions during these difficult times.
A divorce can be one of the most challenging phases in life. Our lawyers will guide you through the entire divorce process and advocate for your interests. We assist you with asset division, the settlement of support claims, and all other legal aspects of your divorce.
When it comes to matters of custody of your children, we strive to find the best solutions in the best interest of the child. We support you in custody disputes, visitation arrangements, and all related legal matters.
Determining alimony payments can be complex. Our lawyers can assist you in obtaining fair and reasonable alimony arrangements, whether it's for children or spouses.
Consulting with MTR Legal
Our Berlin lawyers are ready to assist you with competent and reliable counseling. Contact us now to clarify your legal matters and to be on the safe side.
Contract Law:

Assistance with drafting & disputes
Our Berlin lawyers provide comprehensive advice and support in contract law.
Whether it's business contracts, rental agreements, purchase agreements, or other legal agreements, at MTR Legal in Berlin, we offer customized legal advice and representation in contract law. We understand the importance of clear and effective contracts for business success and personal security, and we strive to help you with all your contractual needs. Rely on our expertise in contract law to resolve your legal concerns and protect your interests.
We are here to assist you in the drafting, reviewing, and negotiation of contracts to ensure that your interests are appropriately considered. Our goal is to create agreements that are clear and legally binding, in order to minimize future disputes.
If you are involved in a contractual dispute, we are ready to represent your interests in court. Our lawyers have extensive experience in litigation in contract law and will vigorously advocate for your rights.
Competent assistance in
Bankruptcy Law
Experienced insolvency lawyers in Berlin
In Berlin, a vibrant metropolis with a dynamic business world, financial challenges and bankruptcy processes can affect both companies and individuals alike. In these difficult times, the support of an experienced bankruptcy attorney is essential to find legal solutions and achieve the best possible results.
We assist companies facing financial distress and develop customized solutions to avoid bankruptcy or make the process as smooth as possible. Our aim is to restore the economic health of your business.
Creditor representation in Germany
As a creditor, you have the right to assert your claims in bankruptcy proceedings. Our lawyers support creditors in protecting their interests and achieving the best possible outcome from a debtor's insolvency.
Contractual security and financial stability
Contracts form the foundation of many business relationships, and financial stability is of the utmost importance. We are committed to protecting your contracts and ensuring your financial stability, no matter what phase you're in.
Competent
tax law consulting

in Berlin
Our experience and know-how for your tax matters
Our tax lawyers in Berlin specialize in handling complex tax matters and providing you with practical solutions. We are here to support you with all your tax-related questions and help you minimize your tax burden and achieve your financial goals. Trust our expertise in tax law to clarify and optimize your tax matters.
Tax consulting for companies in Berlin
Our team has extensive experience advising businesses on tax matters. We can assist you in optimizing your tax strategy, ensuring compliance with tax regulations, and navigating tax-related challenges.
Tax advisory for individuals
We offer tailored tax consulting services for individuals. Whether it's income tax, inheritance tax, or other tax matters, we assist you in fulfilling your tax obligations and taking advantage of tax benefits.
Our lawyers develop customized tax strategies to minimize your tax burden and protect your assets. We advise you on tax planning opportunities to help you achieve your financial goals.
Representation before financial authorities
In case of tax disputes, we represent you before tax authorities and assist you in tax audits or proceedings. We advocate for your interests and work towards achieving the best possible outcomes for you.
Our lawyers in
corporate law
Your partners for legal matters related to corporations
Our corporate lawyers in Berlin are focused on providing legal support to businesses and entrepreneurs in all legal matters. We understand the complexity of corporate law and strive to develop practical solutions for your challenges. You can rely on our experience and expertise in corporate law to help shape and protect your business successfully.
Foundation and restructuring of companies
We accompany entrepreneurs and businesses in Berlin in the founding of new companies and support them during restructuring and changes. Our goal is to help you turn your business ideas into reality and overcome legal challenges.
Contract law and compliance
Our experienced team advises and supports you in contract design and ensures that your business agreements meet legal requirements. We assist you in complying with compliance regulations and ensure that you are legally protected.
In the area of mergers and acquisitions, we offer extensive advisory services. We support you in due diligence, contract negotiations, and legal processing of transactions.
Liability issues and disputes
When it comes to legal disputes or liability issues, our lawyers in Berlin are here for you. We advocate for your interests and work to achieve the best possible results for your company.
Your rights, our expertise - get advice now.
Trust in the experience and expertise of MTR Legal, your experienced lawyers in Berlin. We stand up for your rights – in all situations of life.
"*" indicates required fields